Europe and the US are preparing for hunger riots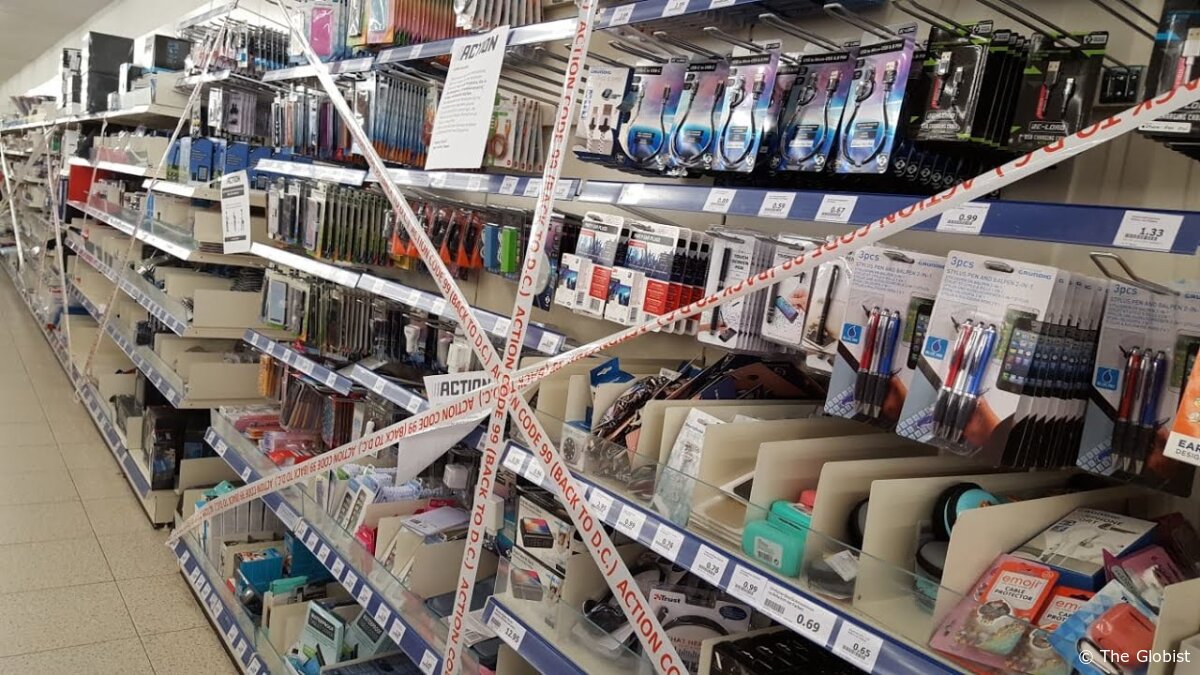 Millions of people forced to stay at home because of quarantines around the world are running out of money and patience. Food shortages caused by the destruction of supply chains can cause riots, even in rich countries. Social conflicts are already brewing in Europe and the United States. Let's look what to expect.
The Hunger Games
"The COVID-19 pandemic has had a huge influence on the lives of millions of people. Ineffective political decisions will activate a food crisis and this will lead to a large humanitarian disaster," Qu Dongyu, Director General of the food and agriculture organization of the United Nations (FAO), mentioned last week.
He noted that the coronavirus outbreak and all the accompanying quarantine measures created major logistical problems.
"There is enough food in the world to feed everyone," the head of the FAO pointed out, "But there is a great risk that the products may not be in one place or another."
FAO calls for "global coordinated and consistent" action to minimize supply disruptions and most importantly: Qu Dongyu considers unacceptable restriction of food exports.
"Such restrictions will result in serious disruptions in the global market: prices will soar and food will become inaccessible to many people," he concluded. Large-scale social conflicts are possible even in rich countries in such a situation.
FAO's concern is justified. Vietnam, one of the top three rice exporters in the world, has suspended exports of this cereal crop. Kazakhstan has banned the export of wheat flour, buckwheat and vegetables, including onions, carrots and potatoes. Russia does not sell buckwheat and rice abroad, while Belarus does not sell buckwheat, onion and garlic.
Western experts discuss what will happen if Russia, the largest exporter of wheat, bans exports of grain. It is not surprising that the wheat on the Chicago Mercantile Exchange (CME) has grown in price by 11 percent in just two weeks.
"We are at the limit"
The closure of borders resulted in a catastrophic shortage of workers in low-level positions in the agro-industrial complex which traditionally belonged to migrant workers. There is no one to harvest the crops on the farms. There is almost no one remained in slaughterhouses and meat processing plants. Even transporting food is a big problem.
In order to avoid a collapse in agriculture, the EU allowed the entry of essential workers, including truck drivers, seasonal and harvest workers, despite the risk of increasing the worldwide epidemic by doing so.
However, this will not help the population with money. Recently, the leading Western media disseminated a video from social networks in which an Italian citizen of Palermo is telling that after his family has been quarantined for three weeks, he did not have any money and just like his daughter, other children in this city had only a slice of bread to eat.
"People have been locked up for 15 to 20 days and they are at their limit," he warned, "You will regret this. We will have a revolution."
Palermo mayor Leoluca Orlando told some reporters that mass riots in southern Italy were very probable because discontent citizens would use criminal methods, aiming to destabilize the system.
"The more time passes the less resources remain. The few savings of people come to an end. There will be socio-economic difficulties soon" Orlando stated.
Giuseppe Provenzano, Italian Minister for the south, has also noted the increase in social tensions and the possibility of civil unrest in the country's poor regions.
"I'm afraid the population's concern about health, income and the future will soon turn into anger and hatred," he said in an interview with the newspaper La Repubblica.
According to the newspaper, the police had to take supermarkets under guard after several looting incidents. In social networks, there are even offers to take part in raids on particular stores.
Matter of time
American experts have no doubt that the situation in the United States will soon follow the "Italian scenario". This is facilitated by three factors: The first considers finance. The number of new applications for unemployment has almost reached ten million within two weeks. This number is widely expected to triple or quadruple in April.
According to a survey by the analytical company GOBankingRates, 69 percent of Americans had less than a thousand dollars in their savings accounts in December. Among them 45 percent have admitted that they did not have any savings at all and that they lived from paycheck to paycheck. It is clear that these people couldn't stock up on food and basic necessities when the epidemic broke out. Now, many have lost their earnings and are left with nothing.
According to the newspaper DailyMail, simply the number of visitors to Skid Row, a soup kitchen for homeless, has tripled in Los Angeles.
Therefore, millions of Americans will soon have to find new ways to feed themselves and their families. These methods won't probably always be legal.
The second factor is about the lack of food. American supermarkets haven't fully recovered their stock after the "panic buying" of previous weeks. And it's not only about crazy people buying up hundred rolls of toilet paper.
Usually, about 36 percent of Americans go out to eat in cafes, eateries and restaurants for example. However, due to the quarantine, the catering service is closed. Now everyone has to cook at home and to purchase food at supermarkets. The American trading system was simply not designed for this.
Finally, because of the coronavirus, many public services, including law-enforcement, have been disrupted. Hundreds of police officers in New York, Detroit, Los Angeles and other cities have caught COVID-19. In order to avoid new infections, local authorities are limiting person police responses to crimes.
Especially in Cincinnati, police officers won't respond in person to the following reports: dog bites, license plate theft, phone harassment and property damage. Likewise, reports about domestic violence or theft will be neglected ''if there is no possibility of immediate apprehension''. It is no wonder that windows of supermarkets and restaurants across the country are boarded up: Owners fear uninvited guests.
Ordinary Americans are preparing to defend themselves. Trending Google searches of last month were "where to buy ammunition" and "how to buy ammunition online".
The FBI reported a 33 percent surge in sales of firearms. Americans purchased 91.1 percent more handguns and 73.6 percent more guns and rifles than in the previous year. One of the best-selling books is "Prepping for a Pandemic: Life-Saving Supplies, Skills and Plans for Surviving an Outbreak" by Cat Ellis. She included detailed information about securing your property and preparing for potential assaults on your home.
"It's only a matter of time until COVID-19 lockdowns lead to civil unrest and violent crime," says American journalist and author Daisy Luther, "people who suspect that you may have food will show up at your door one of these days. At first, they will ask for it but then they will demand it. And not only from you but also from local businesses. Theft and violence will ensue and people will stand up to defend their homes and businesses. Eventually, this will lead straight to civil war, martial law and totalitarianism the likes of which we've never seen in our country ".
Maxim Rubchenko
The minimum comment length is 50 characters. Comments are moderated