New Voices, Mango's ss19 campaign, highlights the power of culture in the community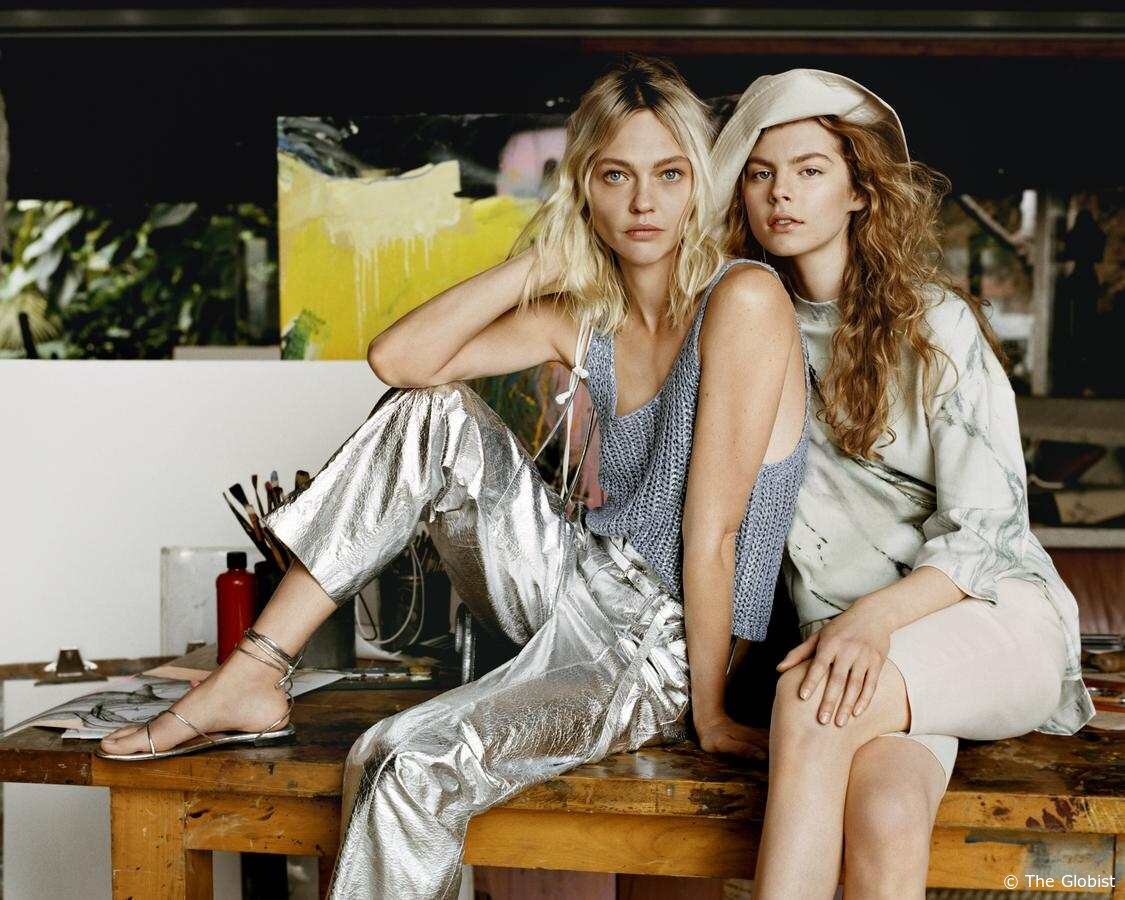 The acclaimed photographer Alasdair McLellan captures Adwoa Aboah, Jolie Alien, Luna Bijl, Sasha Pivovarova and Patrick Schwarzenegger. In addition to their fashion careers, this campaign highlights the other creative talents of its protagonists
Mango's new spring/summer 2019 campaign features relevant voices in the fashion industry, in a project created by the acclaimed photographer Alasdair McLellan.
Using slogans such as "Let's build the future, together", "Our dreams will inspire culture" and "We believe in the power of community",the campaign highlights the other creative talents of its protagonists:Jolie Alien and Sasha Pivovarova, who are also artists, the activist Adwoa Aboah, the sporty side of Luna as a quad rider or the entrepreneurial side of the actor Patrick Schwarzenegger, all of them representing the importance of culture in the community.
This message will continue throughout the season through various actions and collaborations that will give its voice to other driving forces in the emerging cultural panorama, and will be unveiled on all Mango platforms with the hashtag #MangoNewVoices.
The electronic sounds of the New York duo Chairlift, with the song I belong in your arms, form the soundtrack of the campaign video.
The SS19 collection consolidates Mango's commitment to contemporary styles and elaborate fabrics.This season's offering features designs with a range of pastel shades, such as pale pink, sky blue and lime.
Timeless garments such as trench coats accompany ground-breaking designs, such as cycle trousers, to become key designs. A more summery air is provided by the fluidity of semi-transparent fabrics in blouses and dresses and tie-dye prints in maxi-shirts.The range of accessories reiterates the pastel shades and features materials such as glass and bucket hats and sack bags.Highlighted among the footwear are strap sandals with braided shell details and sneakers in the style of ankle boots.
The minimum comment length is 50 characters. Comments are moderated
The Globist
»
News
»
Fashion
» New Voices, Mango's ss19 campaign, highlights the power of culture in the community