The Deir ez-Zor province comes back to life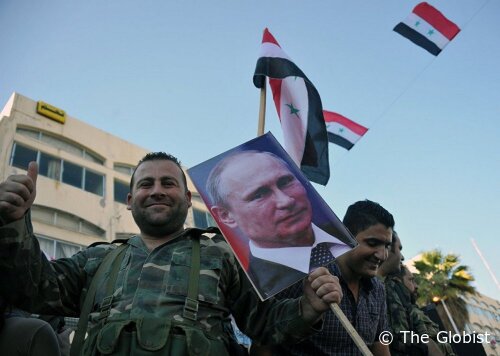 The Arab republic began recovering 10 days after ultimate victory of the Syrian Arab Army over the Islamic State.
This is most clearly attested to the quickly evolving process of setting up peaceful life.
In particular, elections of the local governors took place in the cities of Diban, Hajin and Deir ez-Zor located in the same name province. It is noteworthy that ordinary citizens along with representatives of political movements became candidates for the positions of local administrative leaders, and the results were announced on Saturday.
The key outcome of the popular vote is that not only people with managerial experience but also businessmen and prominent public persons will be the heads of the districts in the settlements mentioned above.
Queues at the border checkpoints in Es Salhiya, Al-Hulseniya, Hatla and Marrat are another sure sign of restoration of peaceful life in the Deir ez-Zor province.
It should be mentioned that women and children, who fled the horrors of war, now constitute the bulk of those desiring to return and get a chance for a fresh start. According to the Russian Center for Reconciliation, which runs the repatriation process, more than 1000 people returned to their homes over the last 2 days, which is a hopeful sign that restoring normalcy in the region could be expected even earlier.
The minimum comment length is 50 characters. Comments are moderated