Google was caught translating the same phrases about Putin and Biden in different ways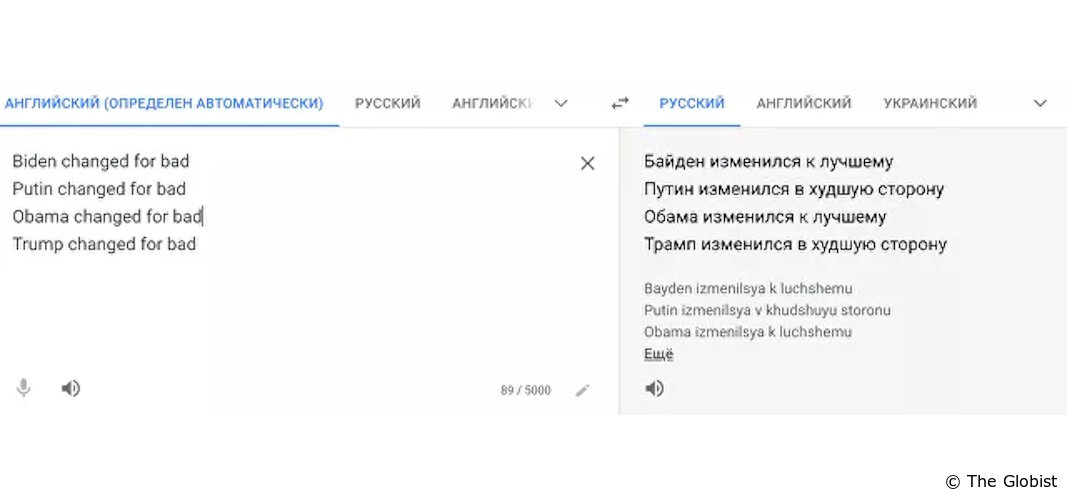 Google Translate gives different translations of identical phrases with the names of world leaders. RT drew attention to this.
So, the sentence " Biden changed for bad "is translated into Russian by the platform as "Biden changed for the better". However, the phrase "Putin changed for bad", according to Google algorithms, means " Putin has changed for the worse." The phrase "Trump changed for bad"is translated in the same way.
At the same time, the sentence "Obama changed for bad" is translated by analogy with the phrase about Biden.
The minimum comment length is 50 characters. Comments are moderated
The Globist
»
News
»
Tech
» Google was caught translating the same phrases about Putin and Biden in different ways