Russian Wheat and Global Food Security during the Pandemic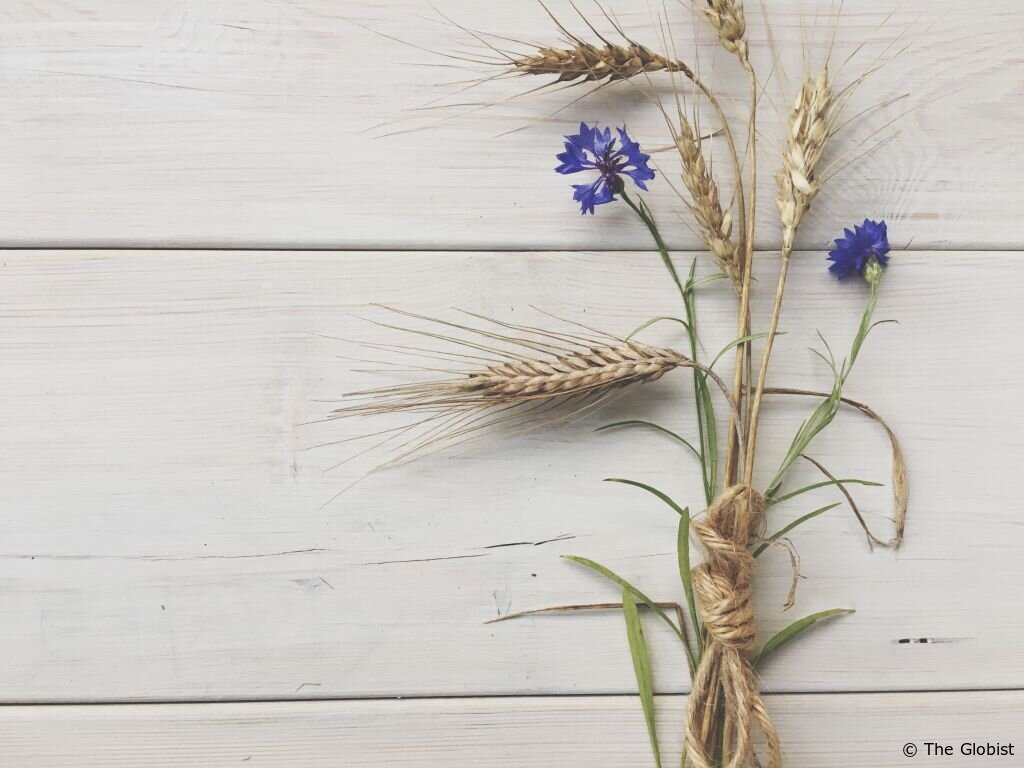 The COVID-19 pandemic dealt a serious blow to almost all the spheres of different nations' economies. In order to slow down the spread of the disease, borders were closed, manufacturing facilities stopped their operations and, in essence, all necessary measures were taken to minimize movement of and contact between people, who were only allowed to work with and meet others if absolutely necessary. It seems that the tourist sector and the entertainment industry have borne the brunt of these restrictions thus far. People have had to get used to life without cinemas, theaters, restaurants and night clubs. Still, in order to survive, basic human needs have to be met, thus economic spheres viewed as essential have not been as severely impacted as others. One such sector is the import and export of food. Curiously, in some countries, this part of the economy even grew in 2020. For example, volumes of grain exported from the Russian Federation have so far increased this year.
Agriculture has always been one of the most important spheres of the Russian economy. In fact, the Russian Empire was a major producer of grain, whose exports, before World War I, accounted for 28% of the global grain market. The maximum amount it exported annually reached almost 12 million metric tons (MMT). World War I and the 1917 Revolution dealt a serious blow to Russia's agriculture and export sectors as well as other spheres of life. After the collapse of the Russian Empire and the birth of the Soviet Union, rebuilding and developing these parts of the economy became a strategic priority. As a result of enormous efforts made by USSR inhabitants before World War II, grain production eventually exceeded pre-revolution levels by almost 40%. The Great Patriotic War (22.06.1941 – 9.05.1945) resulted in yet another crisis in Russia's agricultural sector but once peace ensued, the USSR once again pooled its resources to regenerate this sphere. In the Soviet Union, year 1978 saw record amounts of grain harvested, which reached 127 MMT. In the 1990s, after the collapse of the USSR, Russia's agriculture once again faced hard times.
The next period of growth started in 1999. In crop year 2001/2002 (which starts on July 1 and ends on June 30 in the Russian Federation), Russia sold more than 7 MMT of grain abroad, including wheat, thereby returning to its rightful place among top 10 global wheat exporters.
In astronomical year 2016, the Russian Federation overtook its main rival, the United States, to become the world leader in terms of wheat exports.
The USA returned to first place in crop year 2016/2017, but during the very next crop year 2017/2018, Russia beat its own record and once again earned the title of the number 1 exporter of wheat in the world. At that time, 135.4 MMT of grain were harvested, and 53 MMT of it exported, with wheat grain contributing more than 40 MMT to that number, which is two times the amount sold abroad the previous year. In fact, an article, published by The Wall Street Journal in September 2018, reported that in recent years Russian grain improved in quality in comparison to previous years and to many other suppliers. In addition, this commodity was less expensive than that of some competitors, making Russian grain particularly attractive for importers. According to available data, the Russian Federation earned more than $10 billion from the export of grain in 2018.
In crop year 2018/2019 (which started on July 1, 2018 and ended on June 30, 2019), Russia consolidated its top position as a grain (including wheat) exporter and substantially extended its lead over the US, Canada and the EU.
During these two fruitful crop years, i.e. 2017/2018 and 2018/2019, the share of Russian wheat grain on the global market reached approximately 20%.
Unfortunately, the summer of 2019 was not an easy one for the nation's agricultural sector. Various regions of the Russian Federation experienced heat waves, cold spells, droughts and heavy rains. Media reports in the middle of that year stated that in autumn, Russia would harvest less grain than in previous years, thereby relinquishing its top position. It was also said that the United States was planning to substantially increase its grain exports and earn back the number one spot. There were conflicting reports throughout summer 2019, while Russian farmers focused on harvesting as much grain as possible. The actual state of this sector of the economy became clear at the end of the year once harvest was collected.
In December, it was reported that Russia's grain harvest amounted to over 120.6 MMT exceeding that in 2018 by 6.5%. Wheat grain made up almost 75 MMT of it, which is 5 MMT higher than that harvested in 2018.
In December 2019, the public learned that yet another large batch of Russian wheat grain (295,000 metric tons) was purchased by Egypt, which has traditionally been one of the major importers of this commodity. Later on, it was reported that the average price on US wheat dropped dramatically: during the entire summer U.S. traders kept expecting Russian harvest to be small and raised their prices accordingly. After all, Russian farmers managed to harvest more grain than expected that year which allowed them to export it at affordable prices. Their American competitors lost potential buyers and were forced to urgently reduce their prices.
It is quite clear that ensuring food security is a priority for any nation. Hence, fertile lands, a well-developed agricultural sector and the ability to export large amounts of high quality and cheap grain, among other factors, have all helped Russia consolidate its position as the world's leading wheat exporter and build mutually beneficial relationships with foreign partners. During the first six months of year 2020, top importers of Russian wheat were Turkey, Egypt and Saudi Arabia, the three countries that wield a great deal of influence in the Middle East. Over the aforementioned period, they purchased $1.5 billion worth of Russian wheat.
By the end of September 2020, the Russian Federation had supplied more than 24.7 MMT of wheat and meslin (wheat and rye mixture seed), thereby exceeding the amounts sold over the same period in 2019 by more than 9%. During the first 9 months of 2020, Russia earned $5.2 billion from the export of grain, a sum almost 12% higher than that from last year.
All in all, Russia's grain exports continue to grow in a stable manner, thus bringing in earning for the nation and enabling it to collaborate with foreign partners. In addition, this year's data has shown that despite the COVID-19 pandemic and the resulting economic downturn, the key sectors of Russia's economy, essential for the survival of humanity, continue to grow and develop. It is also worth noting that overall, the global production of wheat, which remains a strategic commodity all over the world, is continuing to increase throughout crop years 2019/2020 and 2020/2021. In these fairly difficult times, such news helps people from all walks of life look forward to year 2021 with hope and optimism.
Photo by: @yulia.v.orlova
The minimum comment length is 50 characters. Comments are moderated