UNDP Welcomes Germanys 60 percent Increase in Core Contributions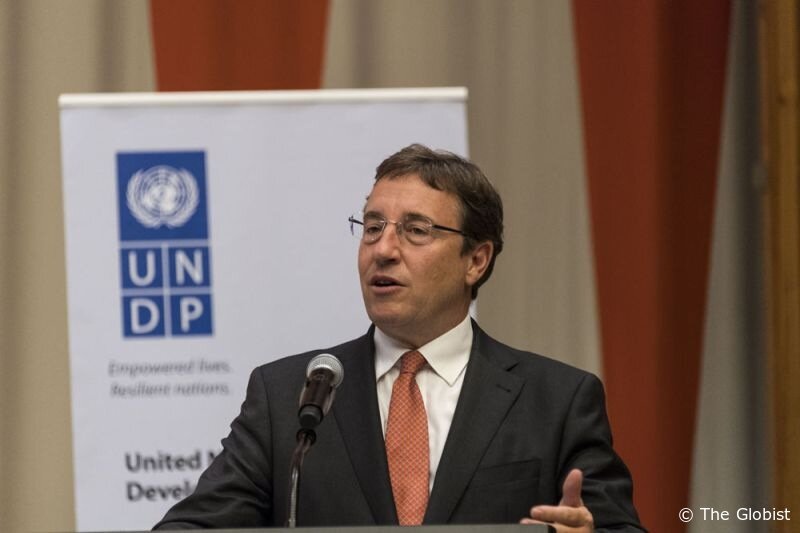 New York –  The United Nations Development Programme (UNDP) has welcomed a significantly increased contribution of 40 million EUR (approximately 46.2 million USD) for 2018 by the German government to the organization's regular resource, a 60% increase from 2017.
"We welcome the significant increase in core contribution that Germany is making to UNDP and the wider UN development system," said Achim Steiner. "Germany has been a long-standing partner of UNDP and UN, and we value their commitment to sustainable development."
Germany is currently the largest government donor to UNDP.
Regular resources pay for essential work on the ground, allowing for a timely and flexible response to crises and guaranteeing the high quality and accountability of work, and helping to deliver the maximum value for every dollar contributed. It also serves as the backbone of UNDP's ability to deliver transformative impact under the reform of the UN development system and contributes to greater inter-agency collaboration.
After a consistent fall in core contributions by governments to the UN funds and programmes, including UNDP, in recent years, the new Strategic Plan 2018-2021 sets out an array of new policy and programme services to Member States which relies on an increase in core resources to $700m by 2020.
Photo: Achim Steiner, UNDP Administrator adresses UNDP's Executive Board for the first time at the Second Regular Session. UNDP/Freya Morales
The minimum comment length is 50 characters. Comments are moderated