Russian Export Center certified first Made in Russia companies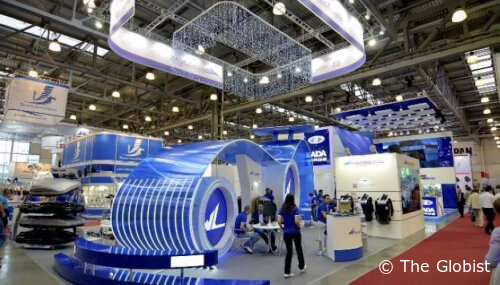 On September 20, 2017, the Russian Export Center gave first certificates to companies that are part of the Made in Russia project.
Certificates were awarded to companies that passed the first round of the voluntary certification process and proved that they are responsible manufacturers/vendors of Russian products. The certificate will authorize these companies to use the Russian Exporter label. These businesses represent different industries – from diary to engineering, crafts and souvenirs, etc.

The ceremony took place during the press conference held by Petr Fradkov, CEO of the Russian Export Center. He personally handed the certificates to company representatives.
"Today Russian companies manufacture a lot of top quality products – from food to cutting edge equipment. Our country has so much to be proud of. As part of the Made in Russia project we launched a voluntary certification program, and after its completion, applicants get the right to use the Russian Exporter label as companies manufacturing safe goods. The main objective of the Made in Russia program is to create a positive image of Russia as a highly competitive exporter that offers a large variety of products."

Petr Fradkov
CEO of the Russian Export Center

Among the first companies to receive the certificates were Russia's largest truck manufacturer KAMAZ, world's leading manufacturer of trolleybuses Trolza, manufacturer of automated systems for mining and transportation VIST GROUP, lubricants supplier and Lukoil's subsidiary LLK-International, manufacturer of medical equipment and consumer goods AKSION, one of the largest producers of agricultural equipment machinery VELES, Stavropolsky Dairy Plant, manufacturer of water supply systems Sinikon, leading ice cream producer Iceberry, manufacturer of folk art and craft products Suvenir, and power tools manufacturer INTERSKOL-Alabuga.
As of today, around 30 Russian producers are being evaluated for certification under the Made in Russia program.

The second stage is Product Evaluation, which involves assessing whether the products comply with the established set of requirements for products intended for export. At this stage, the company obtains the right to place the Made in Russia label on the packaging of its product. Successfully passing the Made in Russia quality control guarantees to any buyer or partner that your product is of high quality, safe and was actually produced in Russia.

Starting October 1, 2017, an advertising campaign will be launched in 10 countries around the world, aimed at promoting Russian companies and products labeled Made in Russia. Among other things, the campaign will include TV, online and print advertising.
The minimum comment length is 50 characters. Comments are moderated