London police treating Parsons Green explosion as terrorism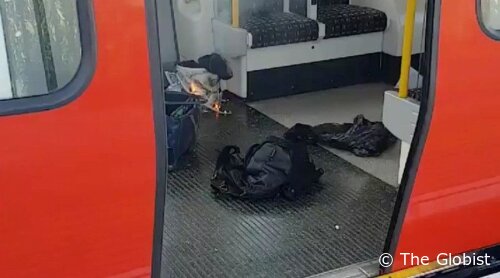 British authorities have confirmed an explosion at Parsons Green underground station was an act of terrorism and that several people have been injured.
Armed police rushed to an incident on Friday morning after reports of an explosion on a packed rush-hour commuter train. Police say the device did not fully detonate, according to Sky News.
Police said "a number of people" have been injured and St Mary's Hospital in Paddington has declared a major incident. London Ambulance Service said none of the injuries are serious or life threatening.
The Metropolitan Police tweeted: "The Met's Counter Terrorism Command are investigating as Parsons Green tube station is declared a terrorist incident.
"Too early to confirm cause of fire – now subject to the investigation that is underway.
"Station is cordoned off. Please avoid the area."
Prime Minister Theresa May is due to chair a Cabinet Office Briefing Room (COBRA) meeting at 1pm local time.
In a statement, May said: "My thoughts are with those injured at Parsons Green and the emergency services who, once again, are responding swiftly and bravely to a suspected terrorist incident."
The minimum comment length is 50 characters. Comments are moderated