Moscow talks ease tensions in Idlib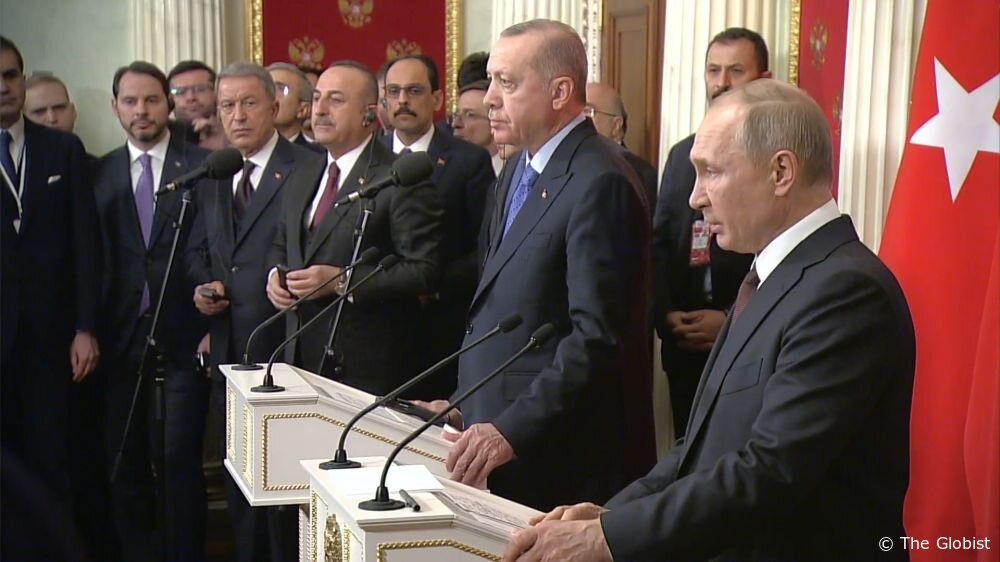 Memorandum of Understanding between Turkey and the Russian Federation will provide a good basis for diplomatic work and mutually beneficial relationship, RISS expert Vladimir Fitin believes. He recalled that clashes between the Syrian and Turkish forces in Idlib could lead to unpredictable consequences, right up to a full-scale war. "But thanks to the meeting of presidents V. Putin and R.Erdogan, we managed to reach an agreement again," he said.
Thanks to the agreements, it would be possible to minimise the civilian casualties to zero and diminish the possibility of armed conflict between Russia-Turkey forces, he explained. The Syrian armed forces maintain control over the recaptured territories and two key highways: M4 motorway, which connects the government-held cities of Aleppo and Latakia, and the M5 motorway between Damascus and Aleppo.
According to RISS expert, now Turkey is losing its trump card in the negotiations with the European Union. Ankara also loses the opportunity "to play the migration card." Negotiations in the Astana format on Syrian settlement will be continued. Russia and Turkey have also greed on March 15th to begin joint patrols along the M4 highway in Syria. This should help prevent provocative terrorist attacks; a buffer zone will also appear along this route.
According to the commitments under the 2018 Sochi Memorandum, Turkey was supposed to ensure the separation of real terrorist groups from the so-called "opposition forces" backed by Ankara. However, Turkey has failed. "The Russian Foreign Minister once again recalled that the ceasefire was an important and necessary move, but the struggle against terrorists would continue until they were all destroyed. Whether Turkey will be able to displace the terrorists this time is highly doubtful," Fitin concluded.
The minimum comment length is 50 characters. Comments are moderated