JFD Brokers Offers 4 New Cryptocurrencies along with Bitcoin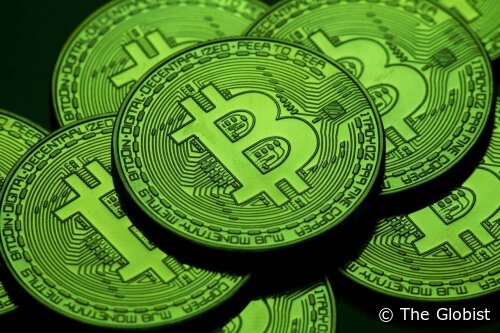 JFD Brokers has included 4 cryptocurrency-to-USD pairs for their clients to trade on the MetaTrader4 and MetaTrader 5 platforms.
Leading multi-asset investment company JFD Brokers is now offering its clients the opportunity to capitalise on the recent cryptocurrency hype trading on institutional-grade terms and conditions 4 new CFD instruments - Bitcoin Cash, Ethereum, Litecoin and Ripple – all against the USD. Partial trading is allowed on the first three symbols with a minimum trade size of 0.01 CFD, while for the last one the minimum trade size is 1 CFD.
Overall, JFD now offers 5 cryptocurrency pairs (BTCUSD, BCHUSD, ETHUSD, LTCUSD andXRPUSD) giving traders the flexibility to fine-tune their strategies in these volatile instruments by testing them in smaller amounts for a better risk management. In full compliance with the recent ESMA regulations, JFD's margin requirements for these new cryptocurrency CFDs is 50% equalling a leverage of 1:2.
Mihail Kamburov, Chief Operations Officer at JFD Brokers, commented:
"We are happy to launch these new products as we always aim to offer our clients something more. The cryptocurrency markets are showing another uptrend nowadays. Therefore, after careful evaluation and analysis of the increased volumes and volatility, we have concluded that now is the right time to expand our crypto offering with the respective symbols."
JFD is once again exemplifying its trader-centric approach enlarging the scope of investment opportunities available to all its clients.
About JFD:
Launched in December 2011, JFD Brokers is an internationally licensed global provider of multi-asset trading and investment solutions. The company operates a pure agency model with 100% DMA/STP execution, that is direct, anonymous and MiFID compliant post-trade transparent access to 20+ LPs (Tier1 Banks, Non-Bank LPs and MTFs) for a choice of 1000+ instruments. JFD is acknowledged by numerous independent sources as one of the fastest-growing and respected brokerage firms worldwide. Thanks to its core values of transparency, fairness and trust, many experienced retail investors consider the company as their best choice for multi-asset trading.
The minimum comment length is 50 characters. Comments are moderated