DCCI: Reducing cost of doing business is in government's active consideration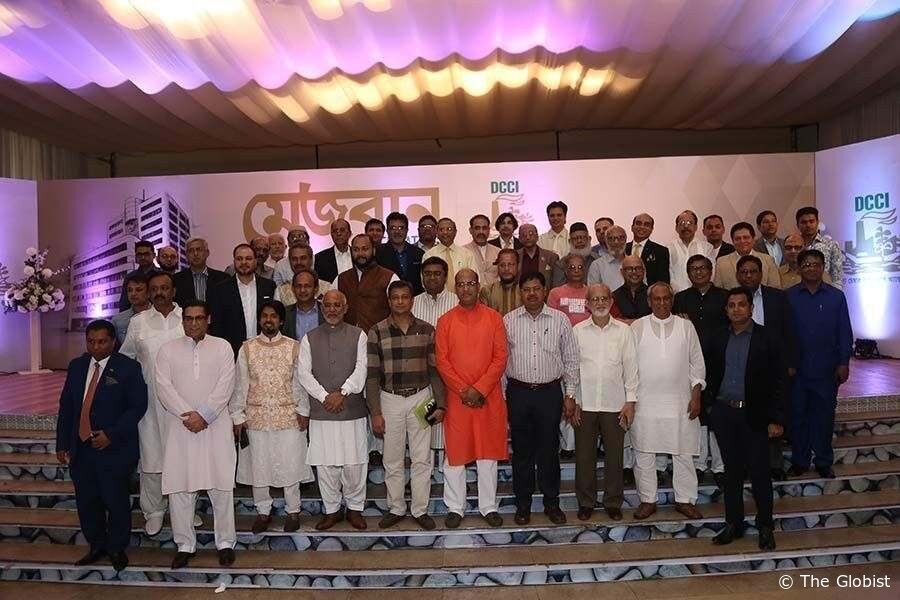 Commerce Minister Tofail Ahmed, MP said that the government will take necessary initiative to sign free trade agreement (FTA) with Vietnam and other potential countries. He also said that Bangladesh is moving faster in terms of trade and commerce compared to other SAARC and South Asian countries. He said these while he officially inaugurated "President's Executive Floor" of Dhaka Chamber of Commerce & Industry (DCCI) today on 20th September, 2018.  
On the occasion of celebrating 60 years of DCCI, the Chamber opens its "President's Executive Floor" at its own building in Motijheel today. Commerce Minister Tofail Ahmed, MP officially inaugurated the floor and said that the present government is a pro-business government.
Commerce Minister said that recently the government has raised the minimum monthly wage for the garment workers to Tk. 8,000 from the existing Tk 5,300 with effect from December next. On this issue, the Minister told the businessmen not to be worried about it as government is thinking to reduce cost of doing business by slashing source tax and taking other initiatives. He said for doing business a congenial atmosphere is must and now is the best time to invest more in industries. Bangladesh is now a role model of development in the world and by the year 2041 we will be able to be a developed nation if this growth momentum continues, he said.
DCCI President Abul Kasem Khan said that due to having long term policy planning our economy is experiencing a developing trend which is a good sign for attracting foreign direct investment. He said DCCI is going to hold an international conference titled "Destination Bangladesh" in the next month to expose Bangladesh's strength of attracting investments. He also said that in order to attract investment in the country we have to invest in infrastructure development.
DCCI former Presidents Rashed Maksud Khan, Matiur Rahman, ASM Quasem, Aftab ul Islam, Asif Ibrahim, Senior Vice President Kamrul Islam, FCA, Directors Engr. Akber Hakim, Hossain A Sikder, Imran Ahmed, Mohammad Basiruddin, Salim Akhter Khan, SM Zillur Rahman, former Senior Vice Presidents and former vice presidents were also present on the occasion.
The minimum comment length is 50 characters. Comments are moderated