Protests in London in support of Minneapolis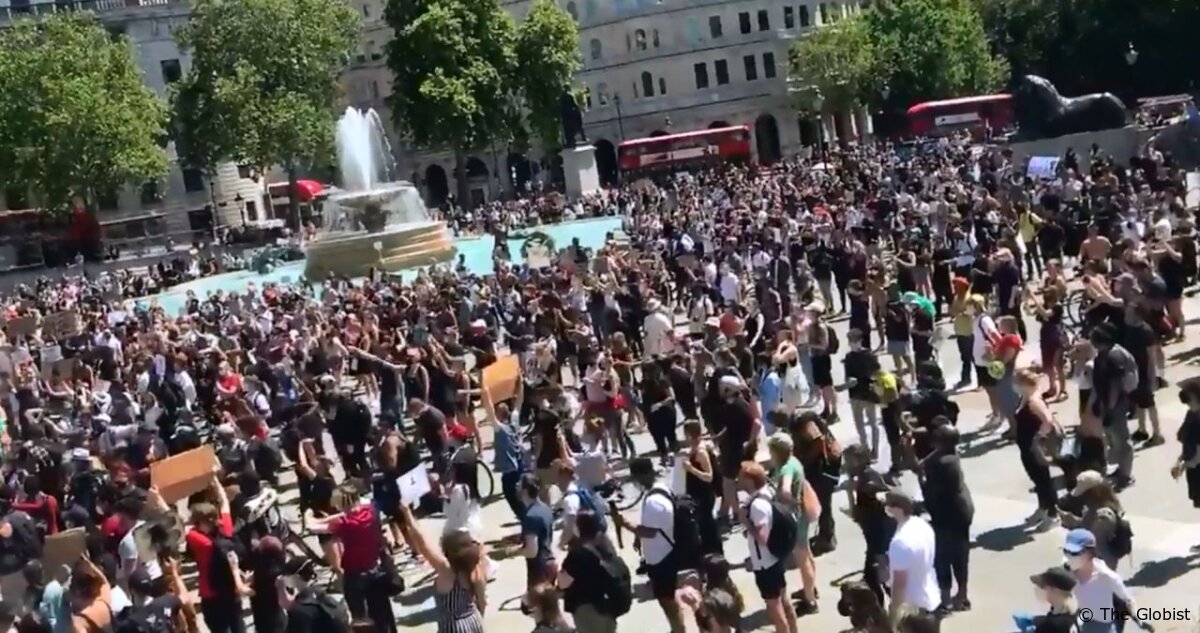 Protesters in London, Cardiff and Manchester gathered on Sunday in solidarity with demonstrations in the United States that were sparked by the death of George Floyd.
In London, demonstrators first gathered in Trafalgar Square, chanting "No justice, no peace". What appeared to be many thousands then made their way through Whitehall past Downing Street and the Houses of Parliament, then over the Thames to the enormous and moated US embassy at Nine Elms in Battersea.
The minimum comment length is 50 characters. Comments are moderated